Bookish and Not-So-Bookish Thoughts is a weekly blogging event hosted by
Bookishly Boisterous
. It allows book bloggers (and non-book bloggers) to write about pretty much anything, bookish or otherwise (i.e. share exciting plans for the weekend, rants on things they've encountered during the week, etc.).
*************************************************************************************
1) DEVOLSON!! Found this on a teaching blog and it's SOOOO true in my world right now!!
2) And since we're on an education spin...can I just say I'm totally over the amount of homework my 1st grader has had!! Seriously, I want my pre-schooler back so that I can have some semblance of a life after 4pm every day. Nope, now it's homework, homework and more homework and then our nightly reading to meet our 60 minutes per week requirement, followed by bedtime. We are currently working on TWO Thanksgiving projects...one is about Thanksgiving traditions, which is a sad joke in our house, because the only constant on that day seems to be watching the Macy's Parade. Last year we ate at a friends house, the year prior we made our own turkey...see, no traditions. The other project is a "disguise the turkey" project, where we will be disguising him as Walt Disney (my son's choice) and then have to research a few facts about Walt, decorate the turkey, get a pic of Walt to put on the turkey, etc. I'm tired.
3) I'm really enjoying "The Look of Love" by Sarah Jio...should finish it in the next couple days. I've enjoyed everything I've read from her. Hopefully she'll have a tour stop nearby and I'll be able to meet her. S
peaking of meeting authors...9 days until I meet Dorothea Benton Frank!! Woop!!! Next week is a 4 day work week for me so we can leave on Friday for Charleston. It's doubly-good...I need the break from work and for a fun weekend getaway. Yes!!
4) Thinking seriously of going FULL blonde w/my hair. I've been having somewhat of a hair crisis for the past couple months and when I got highlights last time -at a new place- they suggested in a friendly/fun way that I should go full blonde...maybe something to do over Christmas break...hoping for something like this:
5) Someday I hope to be in the position of working a job because I WANT to work that job, not because I NEED to work. Needing to work totally sucks.
6) I think I'll take the little man to see Big Hero 6 on Sunday. He's been asking for weeks and it only comes out this Friday. Silly boy!!
7) Who knew it would be so hard to find Disney Christmas wrapping paper...and I should be more specific...Disney Christmas wrapping paper that is NOT from Frozen...we need Mickey and friends please!! We are actually using it to disguise our turkey (see #2)...apparently the idea is to disguise him so no one finds him and wants to eat him for Thanksgiving. A few years ago, a student disguised their turkey as Taylor Swift. That was funny. These will be hanging in the hallway. I'll have to take a couple pictures and post them for you.
8.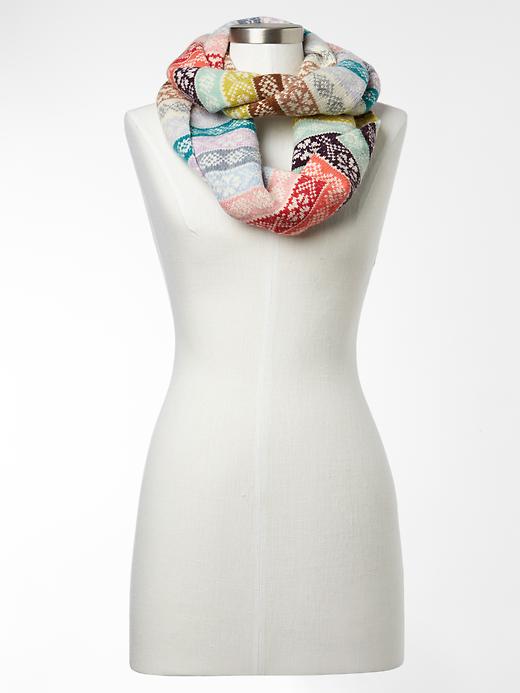 I absolutely LOVE this scarf from the Gap. So I practiced some retail therapy and bought it for myself. I feel better. Until the bill comes. LOL!!!
9. This morning I saw a FB post from author Sarah Jio canceling her trip to Turkey. Apparently she has many fans/readers there. She stated she cancelled for security reasons, which is completely her right. I am appalled at her so-called fans as just about every single one of them left a nasty/mean/rude comment, one (or more!) even saying she is no longer a fan. People are nuts! And stupid. And idiots. And...well you get my point. Would you bail on an author just because they cancelled a tour stop near you? Heck, I wouldn't be able to like any authors, because NONE of them come to this ridiculous "city" I live in and I have to drive 3 hours to see anyone, because those cities are bigger.
10. Is this week over yet? I don't like wishing my life away, but find myself doing it more and more. Probably need to make some (major) changes. *sigh*