This week
The Broke and Bookish
ask us for ten books we've recently added to our TBR lists. Now if only I could read them as fast as I can add them...
1) The Girl on Legare Street by Karen White. This is the 2nd book in her Tradd Street series of which I'm reading the 1st one right now and LOVING it!!!
2) The Rosie Project by Graeme Simsion. I got tired of hearing from everyone how good this was so it's time to find out for myself.
3) The Nightengale by Kristin Hannah. This is probably the one I'm aching to read most of all, but being a tight-wad on book spending, I haven't bought it...I am on the waiting list for the e-book at the library though so the minute it comes through, it's mine!! It's getting great reviews. Another WWII story that I know I will love!!
4) The Mapmaker's Children by Sarah McCoy. It's so hard to prioritize what to read next. I've been wanting to read this one for a while but have not gotten to it yet though it sits patiently on my nightstand. Slavery & the Underground Railroad...history that I love reading!!
5) My Name is Resolute by Nancy E. Turner. More history & slavery though in the 1700s.
6) At The Water's Edge by Sara Gruen. Just released today 3.31.15 and it's been getting lots of positive talk about the WWII time period with a search for the Lochness Monster....should be interesting. I've liked her two previous books so hopefully this one is enjoyable too!
7) The Matchmaker by Elin Hilderbrand. I've never read any of her books before but a friend of mine loves them, so they can't be too bad...and when I'm in the mood for a "lighter" story, this is what I want to pick up.
8) All the Single Ladies by Dorothea Benton Frank. Releasing this summer...sure to be another awesome story from her.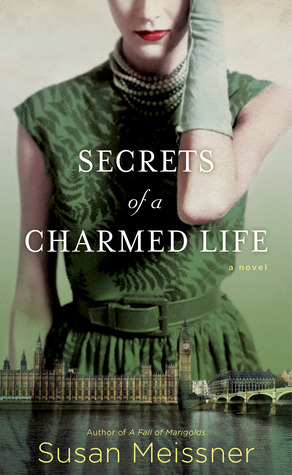 9) Secrets of a Charmed Life by Susan Meissner. WWII. 1940s. History. Need I say more?
10) The Strangers on Montagu Street by Karen White. Book #3 in the Tradd series...looking forward to these.