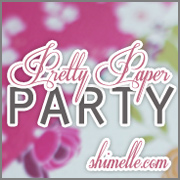 I'm on a scrapbooking marathon these days...and so, I joined in on Shimelle's newest class. I absolutely love it as it has already (in only 3 days!!) given me some great ideas to use up my paper stash.
I've already busted out 3 layouts and 3 cards...while simultaneously staying up to date on my Learn Something New Every Day mini-book.
Now if there were only more hours in the day...


Sidenote (& some humor): My mom just (kindly) sent me an email with some health tips in it...the article she was (kindly) referencing was one on weight loss tips...apparently, in order to lose weight these days, in addition to eating right and exercising, it turns out that I need to get 8ish hours of sleep per night...yeah, that would so not work for me...I'd have to eat dinner, clean the kitchen & dishes and then climb directly into bed. Totally unrealistic. Destined to be fat forever. Yay me! Bwahahaha!!