Bookish and Not-So-Bookish Thoughts is a weekly blogging event hosted by
Bookishly Boisterous
. It allows book bloggers (and non-book bloggers) to write about pretty much anything, bookish or otherwise (i.e. share exciting plans for the weekend, rants on things they've encountered during the week, etc.).
1. I have so many "home improvement" projects planned for the summer that I'm hoping I can fit them all in. The biggest one: I will sand and refinish all my kitchen cabinets.by.myself. Yikes! But then, I won't bother with this at all if our plans point towards moving out of state, which quite frankly, is completely an option right now.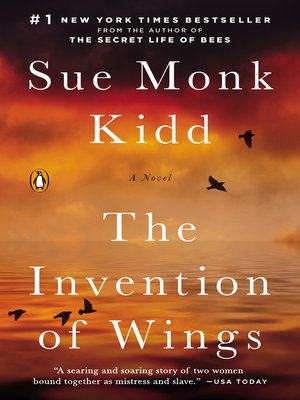 2. Getting closer to the top of the reading list for this one...last check, I was #12 of 45!
3. I can't seem to get out from under this dark cloud lately. I think it's following me around. Ugh! It seems there always has to be one component of life that is a mess. Can't everything ever just be in harmony? Please.
4. I really miss airplane travel, specifically airports and the always-entertaining-people-watching activity that they provide. It would be nice to fly somewhere too though. I haven't been on a plane since December 2011. :(
5. I have loved the SMASH version of this song from the beginning and now that I feel it's my current life theme, I love it even more!! BTW, if you never watched an episode of SMASH, you are missing out. I'm so sad there were only two seasons. I still miss it and often find myself on SMASH music binges. And did I mention Christian Borle. And Jack Davenport. And then there's Jeremy Jordan...what I would have given to see him in Newsies. Oh and you can't help but LOVE Debra Messing's character too. Love her! I wish I could have seen her on Broadway in Outside Mullingar...it ended March 16, 2014. *sad face*
6. Only 5.5 more school days until a 4.5 day break which includes a visit to the SC shore. Cannot wait. So overdue & desperately needed.
7. This week's schedule has been nuts, with multiple places to be each day after school. Truly we aren't over-scheduled, it's just some bad timing of things. Ugh. I'm ready for this week to be over.
8. Recently, there was some "news" at work released via email to all parents. E is on a baseball team with 8 classmates. He had practice the same night this news came out. You can take a guess at how that panned out for me. It seems a lot of the moms (1) have nothing better to talk about and (2) forget that I am a mom at baseball practice, not the counselor at the school where they send their kids. Boundaries are a good thing. Too bad not everyone has them.
9. Not sure if it's allergies or I'm fighting a cold, but I've had a nasty sore throat since Sunday evening. I feel close to losing my voice. It is exhausting to talk right now. At least on Friday I just
have to sit and listen to a speaker all day - love in-service.
10. Looking forward to Sunday...a day with NO plans. Hope it stays that way!!