1. Favorite childhood book:
I really cannot remember what book was my favorite, but I have been told my both my mom and aunt that I made them read me Dr. Suess's "The B Book" over and over again while on a road trip to Florida. Big Blue Bear. Beautiful Babboon....and it went on and on like that.
2. What are you reading right now?
It never fails...the school year is back in session and I'm reading multiple books concurrently...3 to be exact: "Absolutely Almost" by Lisa Graff for 6th grade book club, "The Big Disconnect" by Catherine Steiner-Adair - for (personal) professional development and "The Vacationers" by Emma Straub for good 'ol fun!!
3. What books do you have on request at the library?
None at the moment...which is rare, because I almost always have at least one I am waiting on. "The Vacationers" is an e-book loan from the library though.
4. Bad book habit:
Adding books to my TBR list and never reading them.
5. What do you currently have checked out at the library?
See #3
6. Do you have an e-reader?
You betcha!!! I read on my iPad mini and I love it. I occasionally read regular books but only if I have to!!
7. Do you prefer to read one book at a time, or several at once?
I prefer one at a time, but I have to read more than one at a time...like during the school year.
8. Have your reading habits changed since starting a blog?
Slightly at first. I found I wasn't making as much time for reading because I was focused on blogging so much. I've cut back my blog posts so that I could focus on reading more – since that's the reason I blog in the first place.
9. Least favorite book you have read this year:
Seating Arrangements by Maggie Shipstead - who wants to read about a bunch of whiny, spoiled rich adults who make poor choices?!? Not me!!
10. Favorite book you have read this year:
It's a tie between....
Goodnight June by Sarah Jio and
The Kitchen House by Kathleen Grissom
11. How often do you read outside of your comfort zone?
Not too often...which is probably why I'm not so good at book clubs...I enjoy the gathering part, but if the book doesn't sound like something I'll enjoy, I don't bother. Initially though, I did read a couple that I normally wouldn't have read and it confirmed my suspicions that I will likely NOT encounter some fabulous book through book club. I'm too stingy with my time to waste it on a book I am not going to enjoy.
12. What is your reading comfort zone?
First & foremost...WWII historical fiction. I also love reading Low Country "chick" books over the summer (or any time really) from Dorothea Benton Frank and Mary Alice Monroe...two of my favorite authors.
13. Can you read on the bus?
Sure!! And I wish I could take a bus to work so I could get in more reading time. I need to move to a city with public transportation AKA New York City!!!
14. Favorite place to read:
In bed....it seems that's the only place I read because that's the only time I have to read anymore. I used to love going to Starbucks to sit and read, but dang, who has time for that?!?!
15. What is your policy on book lending?
I will only lend a book out if I don't care about getting it back. People are irresponsible. Fact.
16. Do you dog-ear your books?
I read mostly e-books, but have and use regular bookmarks for "real" books!
17. Do you write notes on the margins of your books?
No way!
18. Do you break/crack the spines?
Not purposely.
19. What is your favorite language to read?
English.
20. What makes you love a book?
21. What will inspire you to recommend a book?
If I really enjoyed it, read it in "record time" and did not want to put it down.
22. Favorite genre:
WWII Historical Fiction
23. Genre you rarely read (but wish you did):
Memoirs
24. Favorite biography:
See #23
25. Have you read a self-help book (and was it helpful)?
Yes I've read a few. Haven't found them terribly helpful though.
26. Favorite cook book:
Ha! I get my recipes on-line anyway.
27. The most inspirational book you've read this year:
I think I have to say "Goodnight June" because though she did not think she would do what she did (sorry, don't want to spoil it in case you want to read it)...I love the risks she took and wish that I was as brave as her.
28. Favorite reading snack:
Iced Chai Tea from Starbucks
29. Name a case in which hype ruined your reading experience:
I can't think of one...I mean, I read "Gone Girl" because of the hype but it didn't ruin my experience...the ending ruined my experience, but not the hype.
30. How often do you agree with the critics about a book?
I don't read critics reviews...why should I care what ONE person said about a book...they could have very different taste than me.
31. How do you feel about giving bad/negative reviews?
If I don't like a book, I don't feel bad saying so.
32. If you could read in a foreign language, which would it be?
Spanish. And I could read in Spanish right now but it would take me a LONG time to get through a book. Someday I may have to try it...when I have an abundance of time...who knows when that will be.
33. Most intimidating book I've ever read:
Ha! None...I avoid them!!
34. Most intimidating book I'm too nervous to begin:
See #33. I would like to read some classics, but I guess you could say I'm too "nervous" (hesitant) to bother as I feel like I'll end up bored outta my mind and have lost valuable reading time.
35. Favorite Poet:
Poetry-gag!!
36. How many books do you generally have checked out of the library at a given time?
For me 1-3 including e-books. For Ethan - 10-15 at a time.
37. How often do you return books to the library unread?
Occasionally...it's the whole "eyes are bigger than my stomach" effect...I take home (way) more books that I really have time to read. :(
38. Favorite fictional character:
Probably Harry Potter.
39. Favorite fictional villain:
Snape
40. Books I'm most likely to bring on vacation:
All of them. Thank you iPad mini and Amazon.com!
41. The longest I've gone without reading:
1-2 days at most. It's ranks up there with breathing, pretty much have to do it every day.
42. What distracts you easily when you're reading?
My son, chores, work, life.
43. Name a book you could not finish: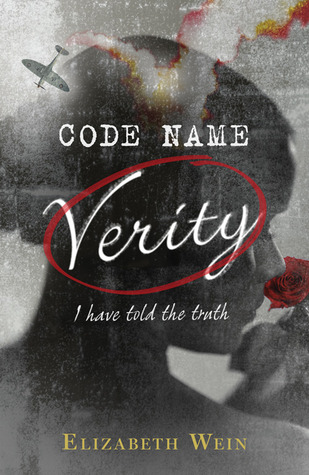 Code Name Verity - I tried, I really did, but despite many people saying how wonderful it was...I just couldn't feel it...and it's my preferred genre. Dang!!
44. Favorite film adaption of a novel:
"This is Where I Leave You" - love love loved it!!!
45. The most disappointing film adaptation:
? no idea.
46. Most money I've ever spent in a bookstore at one time:
I have no idea...never too much in one visit...I'm more of a frequent, but low-dollar shopper...so over a couple months, that could be quite a few dollars, I just never kept track.
47. How often do you skim a book before reading it?
Never. I just read the description on Amazon and/or Goodreads as well as a couple reviews if my friends have read it.
48. What would cause you to stop reading a book halfway through it?
My policy is, if I can't get into a book by the halfway point, I'm not going to keep wasting my time. Too many books on my list to read, to waste my time on something not keeping my attention, for whatever reason.
49. Do you like to keep your books organized?
I like to keep EVERYTHING organized.
50. Do you prefer to keep your books when done, or give them away?
Since I read primarily e-books, I keep them. The lending programs w/e-books are lame and nobody seems to really use them anyway. If I read a "real" book, then I probably got it at the library.
51. Are there any books that you've been avoiding?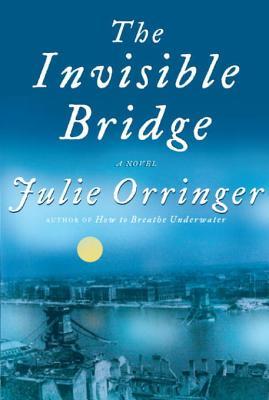 "The Invisible Bridge" by Julie Orringer...I really REALLY want to read this, but frankly, anything over 350 pages (it has 651!!) makes me hesitant...silly, I know...but it's my issue, I own it. :)
52. Name a book that made you angry:
"War Brides" by Helen Bryan....another that I thought I would LOVE, but the story was all over the place, there were a gazillion characters and it was impossible to keep up with them. I made it 1/2 way through and gave up...totally frustrated and then I end up angry that I wasted precious reading time on it.
53. A book I didn't expect to like but did:
I don't start to read anything that I don't expect to like.
54. A book I expected to like but didn't:
I expected to like "Code Name Verity"....but I did not. See #43.
55. Favorite guilt-free guilty-pleasure reading:
Staying in my PJs all day and reading...it's never happened, but I imagine it would be wonderful.