Bookish and Not-So-Bookish Thoughts is a weekly blogging event hosted by
Bookishly Boisterous
. It allows book bloggers (and non-book bloggers) to write about pretty much anything, bookish or otherwise (i.e. share exciting plans for the weekend, rants on things they've encountered during the week, etc.).
*********************************************************************************
1) On my way to school the other day, I saw this sweet group of "older" (retired) people having coffee at McDonald's. I can only hope that when I'm old, I have a group of people to meet at McDonald's in the morning. How fun...even if I don't drink coffee.
2) I'm going to see "This Is Where I Leave You" on Saturday night...woot!! Cannot wait. So excited. It's gonna be great!!! :)
3) I gave all students in grades 3-8 a survey to see what they need help with...not too surprising...Study/Test Taking Skills is coming out on top followed closely by Coping w/Stress and wanting to know which Careers they are suited for.
4) Today is the first day all school year that I skipped my stop at ChickFila for a Diet Dr. Pepper and replaced it with a bottle of water....guess where I'm headed for lunch though? I need to do this more often.
5) I've been super frustrated with not getting to the YMCA regularly like I used to. I think that will change when Fall Baseball ends so while I'm enjoying watching Ethan play baseball...I am looking forward to getting a little more exercise in my weeks. I desperately need it.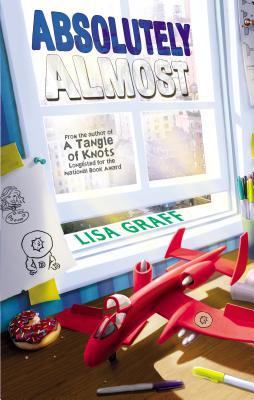 6) Getting ready to do book clubs at school with 5th and 6th grade, separately. Fifth grade will be reading Because of Mr. Terupt and 6th grade will be reading Absolutely Almost. I'm so glad the kids enjoy and want to do book club, but seriously they practically attack me in the hallway asking when it will start, what books we will read etc. I almost feel like a celebrity. Almost.
7) Loving that Ethan and his dad are doing Boy Scouts together...for multiple reasons, but especially because it gives me a couple of "free" hours every other Sunday. Woot!! Planning to get some quality reading time in this Sunday.
8) I know it's totally crazy but I SO want to make a mad dash for WDW over Fall Break...even if it's only 1-2 days in the parks. A day at Disney is better than a day ANYWHERE else.