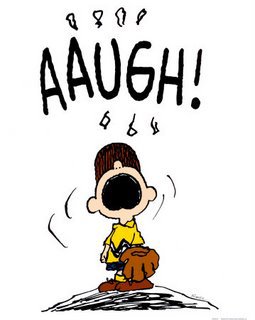 Oh My Goodness....If I receive another Grossly-LACKING-In-Empathy comment in the next few days, I may scream so loud you will hear be hundreds of miles away. What the H-E-double hockey sticks is wrong with people? Seriously, no one cares about anyone but themselves anymore. I know this is where our society has been headed for a while now, but within the past 3 days I have gotten really crappy responses from people....people in jobs that should "know better" too.
I swear when you go into a counselor graduate program they really need a disclaimer that says (1) you will be extremely irritated by close family & friends who SUCK at listening (you know, now that you've learned how important listening is and exactly how to be GOOD at it). And (2) You will also be completely annoyed with people's lack of empathy...no matter who they are, but especially when it's someone close to you or someone who should know better (teacher, colleague etc). Sad.
Milo (black/white kitty) has hyperthyroidism...common in cats when they hit approximately 12 years old. How convenient, as he turns 12 THIS month. So after a $182 visit to the vet on Friday, we now have $34 in medicine to give him and get to take him back in 3 weeks for $116 follow up blood work...oh my gosh, my wallet hurts. Reason 238473208470238947 to find a new, better paying, happier place type job. STAT.
And it's Monday of course. Spring Break, hurry up and get here!!!