Bookish and Not-So-Bookish Thoughts is a weekly blogging event hosted by
Bookishly Boisterous
. It allows book bloggers (and non-book bloggers) to write about pretty much anything, bookish or otherwise (i.e. share exciting plans for the weekend, rants on things
they've
encountered during the week, etc.).
************************************************************************************************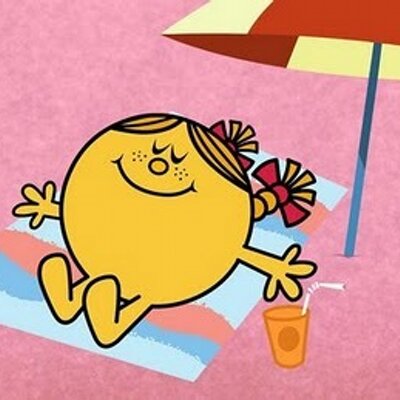 1) I will never be called "Sally Sunshine" and I'm totally OK with that. In fact, most "Sally Sunshine" types get on my very last nerve....I mean seriously, I don't need to be told that "I am blessed" (because I already know that) or that my happiness is dependent on my reaction to a situation etc. I am especially irritated by such comments from people who (1) do not work full time (2) do not have kids (3) have received a shitload of money from their parents (4) have no bills--see #3 or any combination of some sort of false reality that they may be living in. It's sickening really! It feels like being told that I am not allowed to ever feel sad or anything less than happy. Uh...that's not realistic, people!
2) Good thing I am entertained by these posts weeks, months and years later. I'm the only one reading them anyway.
3) Happy to report that I finished the Santa Hustle Half Marathon last Sunday. Even got a PR!! While injured. Now, that was not expected. I'll have a full race report up eventually. With pictures.
4) The school Christmas program is tonight. There was also a performance yesterday afternoon. Our music teacher is amazing. I love these performances. Ethan really enjoys them too, taking it upon himself to audition for speaking parts. I love it.
5) I cannot wait until next week. Christmas break. Oscar will still have to work a few days so Ethan and I will get our holiday baking on. I also have a dentist and doctor appointment. Always trying to avoid using the very few hours of sick time at work.
6) So this planner craze. I'm not a paper planner kind of gal. I love the look of them, but I cannot function with one. Everything goes on my phone. The other "issue" is that I have bad handwriting and if I don't like how it looks, I will erase and re-write. OCD much? I know. So no paper planner for me....however.........I have been wanting a notebook of sorts where I can jot down random things, or keep track of the PopSugar Reading Challenge and other completely bizarre and interesting-to-only-me kinds of things. So all that to say, Tuesday night I stayed up until 1am to finish my order for an awesome Erin Condren Notebook. I am dying for it to arrive, which will likely be just before Christmas. Merry Christmas to me!!!
7) As previously mentioned in another post, I plan to do the 2016 PopSugar Reading Challenge. One of the challenge item's is an Oprah pick....oh boy...I don't typically read what she picks, purely out of spite, can't stand her. Hoping there will be a good book there somewhere.
8) That's all I got this week!! Happy Thursday!!